Fonio is a staple "grain" in West African countries and is slowly gaining popularity in the US. It is packed with nutrition, and flavor, and adds a new twist to any kitchen. It may not yet be on your radar, but it should be!
Fonio is not actually a grain.
It is a seed. And, I have to admit, contrary to the title of the article, it is not actually new either.  It is Africa's most ancient form of cereal, having been eaten there for over 5000 years. (1). It is a great alternative to rice, wheat bulgar, quinoa, or even oats in some recipes.
The dry seeds are tiny. The seeds are so small that a bowl of fonio looks similar to brown sugar. It is fast-growing and can be harvested in as little as six to eight weeks. While it may grow fast, harvesting it is labor-intensive. It grows best in dry, sandy soil and uses no irrigation. Just like dry farm wine! It is not typically grown in the US, but with climate change upon us, low water plant varieties are a welcome addition to the diet, and more local growing options may arise.
There are two colors of fonio, black and white; both have a slightly nutty flavor(1). Fonio has many uses in the kitchen and can be eaten as a porridge, ground into flour for cooking and baking, or even be used to brew (gluten-free) beer.
It rivals quinoa as a nutrition powerhouse
Fonio is a type of millet with more than three times the protein and fiber compared to brown rice. (2) (3).
It has a low glycemic index which means it doesn't raise your blood sugar quickly and is thus a great option for people with diabetes, especially those looking for gluten-free alternatives.
By adding fonio to your diet, a new plant-based food is being introduced to the gut bacteria. This benefits overall gut health. A recent study found that people who ate 30 different plant-based foods over the course of a week had a more diverse microbiome. This is a good thing. More diversity of gut bacteria = better health.
Fonio is different from most grains in that it contains two amino acids, cysteine, and methionine, not normally found in grains. These are involved in building proteins and muscle in the body.
Some brands are certified gluten-free.
Good news: fonio is 100% gluten-free! For anyone adhering to a strict gluten-free diet, Yolele brand is certified gluten-free.
Can it be included on a low FODMAP diet?
The FODMAP content of fonio has not yet been evaluated. Most seeds, such as sunflower, pumpkin etc, are low FODMAP. So, it may be low risk . But, if you are FODMAP intolerant and want to give it a try, do so when you are symptom-free. Start with one tablespoon of cooked grain to assess tolerance. If tolerated at that amount, advance as tolerated and under the guidance of your healthcare provider.
It is difficult to test the histamine content of foods. The list of "yes" and "no" foods for histamine intolerance varies depending on source. The truth is we just don't know. If you follow a low histamine diet and want to try fonio, do so in small amounts and with the help of your health care provider.
It's easy to find online.
Plain and flavored versions are available online (Amazon and Thrive Market) and in many grocery stores. You can also purchase fonio flour for baking projects. Common brands are Yolele, Earth's Goodness, Aduna, and Shipetaukin. Products such as fonio chips are now being produced.
Links are below for the major companies selling fonio.
Yolele Certified gluten-free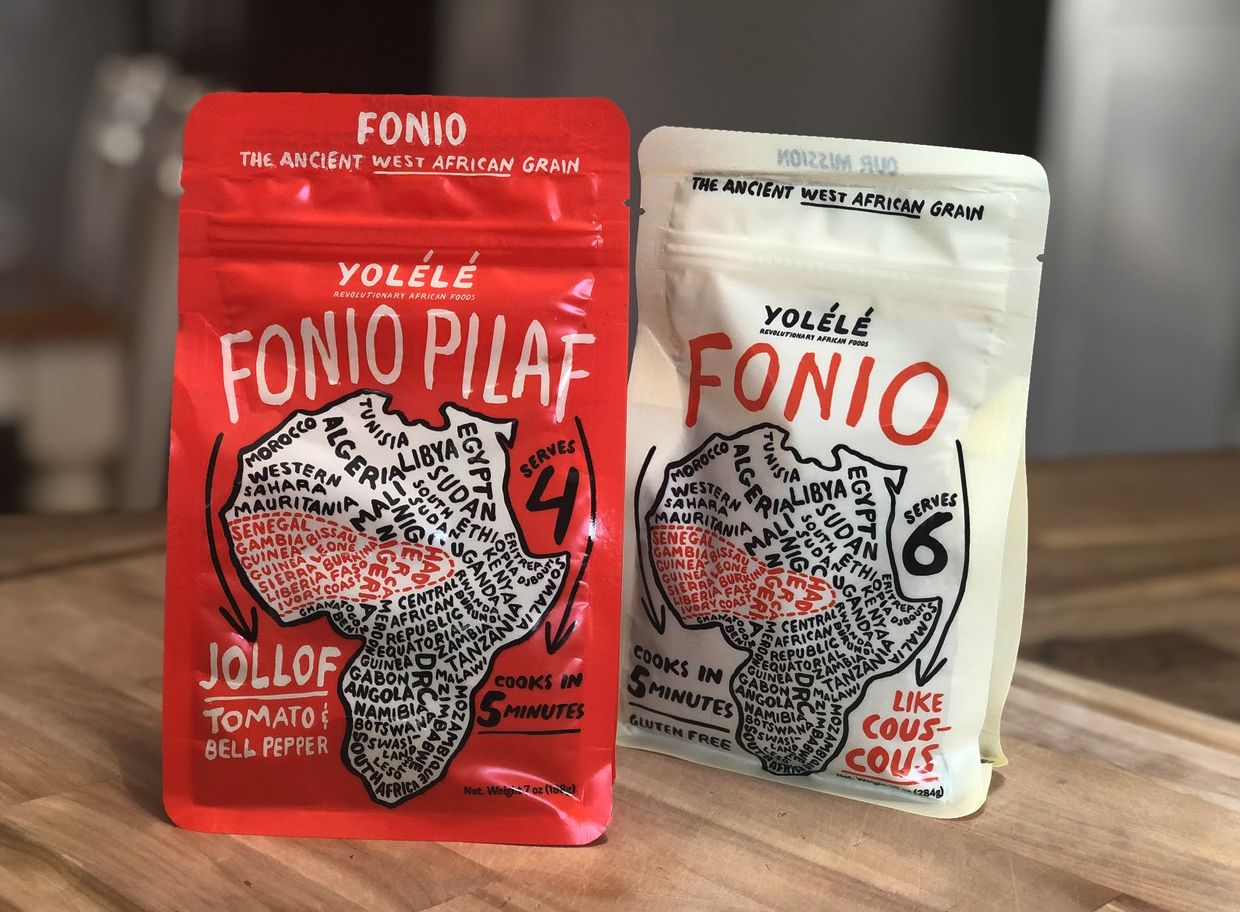 The texture is similar to cooked couscous.
It is soft, chewy and has a nutty flavor.
Whole fonio grains can be cooked on the stove or in the microwave, just like rice or quinoa. It can also be ground into flour and used for gluten-free baking projects.
Basic Fonio Recipe
On the stove: coat ½ cup of dry fonio with 1 tablespoon of oil.
Add 1 cup of water and bring to a boil.
Stir, cover and turn heat to low, cooking for one minute.
Turn off the heat and let sit covered for 5 minutes. Then fluff with a fork and eat! It is eaten hot or cold.
Microwave version:
To microwave: combine ¼ cup of dry fonio and ½ cup water.
Cover tightly and microwave for two minutes.
Cooking fonio is faster than ordering takeout
Fonio cooks quickly and is ready in as little as five minutes.
Dinner can be on the table quickly. Brown rice takes a leisurely 45 minutes to cook (unless you are using an Instapot).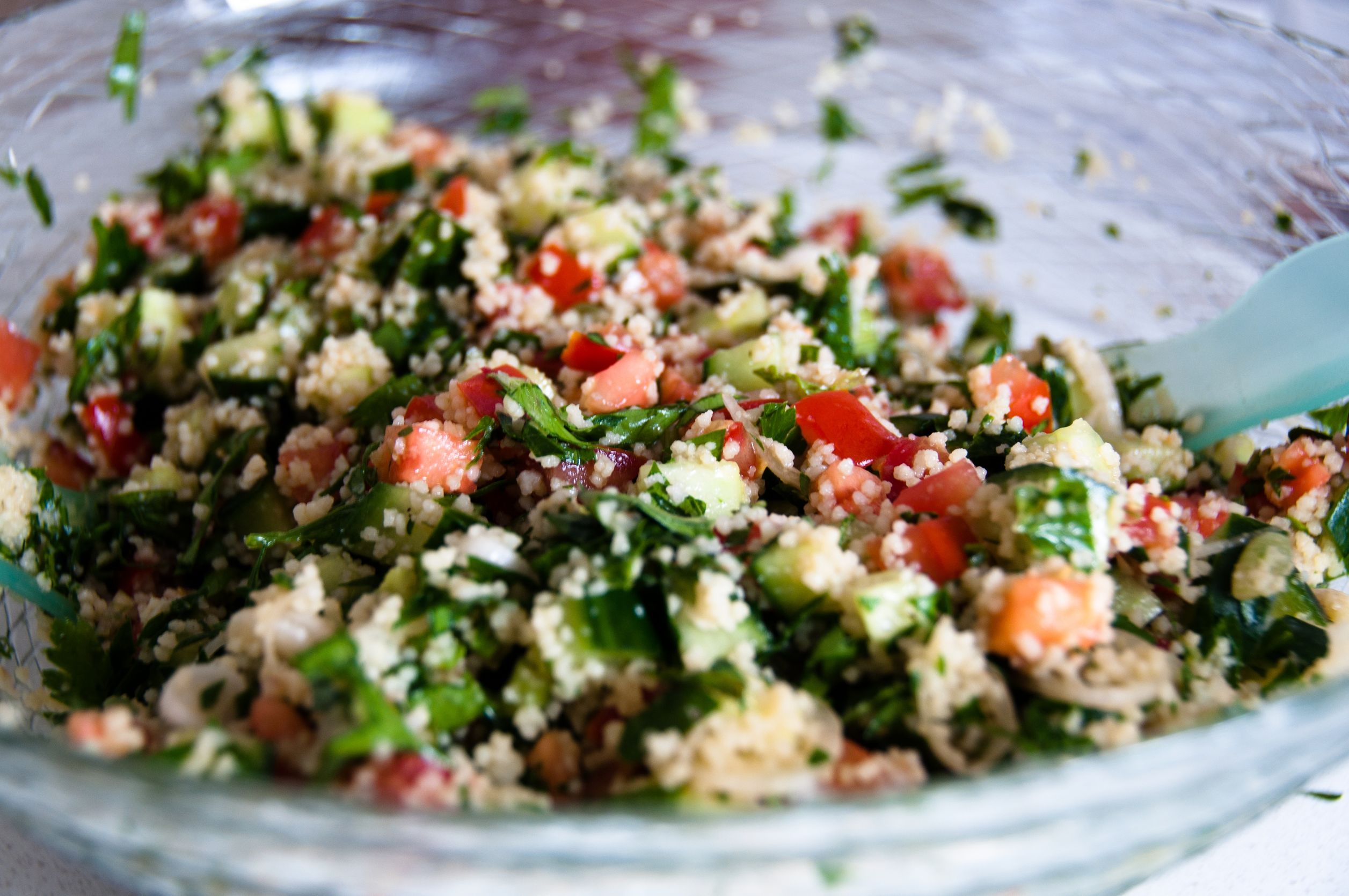 FONIO RECIPES
Fonio Tabouleh
Serves 2
INGREDIENTS:
1/2 cup fonio
1/2 cup water
½ cucumber, finely chopped
2 medium tomatoes, finely chopped
2 spring onions, finely chopped
½ cup parsley, finely chopped
½ tsp dried mint or fresh, finely chopped
½ tsp cumin powder
½ tsp salt
2 tbsp olive oil
a squeeze of lemon
Method:
Place 50g fonio and 120ml water into a bowl—cover and microwave (800W) for 3 mins. Stir and leave to cool for 3 mins.
Whilst waiting for the fonio to cool, chop all the vegetables and put them in a bowl. Add the seasonings, olive oil, and squeeze of lemon.
Fluff up the fonio with a fork, then add to the bowl with the veg and mix well.
Recipe credit aduna.com
Fonio Acai Bowl
For fonio
1/2 

cup dry fonio

1 

cup water

1 

cup milk (or your favorite dairy-free milk)

1 

teaspoon cinnamon

1 

teaspoon vanilla extract
For açaí
Assorted Toppings
4 

strawberries, sliced and quartered

1/2 

banana, sliced

1/2 

cup blueberries

1/2 

cup gluten-free granola
Bowl
(2 packets) frozen açaí puree, broken into pieces

1/2 

cup plain low-fat yogurt

1/2 

cup almond milk or juice

1/2 

cup strawberries, frozen

1/2 

cup blueberries, frozen

1 

banana, sliced and frozen
Add fonio, milk, cinnamon, and vanilla extract to a large pot with a fitted lid.
Bring to a boil, then quickly remove from heat and place the lid on top. Allow the fonio to sit covered for 4 minutes.
Add the fonio, açaí purée, yogurt, milk, frozen strawberries, frozen blueberries, and frozen banana to a blender and blend until everything is well pureed..
If the mixture seems too liquidy and can't hold its shape, place it in the freezer for 30 minutes.
Place the fruit mixture at the bottom of the bowl and pour in the fonio açaí purée.
Scatter the assorted toppings on top and Enjoy!
Recipe credit: Yolele.com
Fonio hot cereal recipe
1 

cup uncooked fonio

2 

cups cold water

1 

teaspoon salt

1/2 

cup dried cranberries

1/2 

cup raisin

2 

cups almond milk

2 

teaspoons brown sugar

1 

teaspoon ground cinnamon

1/4 

cup of your favorite nuts, chopped and toasted (optional)

1/2 

fresh mango, chopped or 1/2 cup fresh blueberries or 1 sliced banana

1/2 

cup fresh blueberries

1  

banana, sliced
1.To prepare the fonio, place in a large, heavy saucepan. Add water and salt. Bring to a boil over high heat, then reduce heat, cover, and simmer gently for 5 minutes, stirring occasionally.
2. Add dried cranberries, raisin, milk (or soymilk), and salt in a large bowl. Stir to combine. Let stand for 1 minute. Stir in brown sugar, Mango, and cinnamon.
3. Toast chopped cashews (if using) in a small dry skillet over medium-low heat, constantly stirring, until fragrant and lightly browned, 2 to 4 minutes.
Recipe credit: Yolele.com
For more recipes, visit the Yolele or Aduna websites. The lentil and sweet potato curry look delicious, as do their fonio chicken nachos!
Try Fonio Without Cooking
Want to try fonio but don't want to cook?
If you live in or are visiting the San Francisco bay area, try Alloka Garden,  a ghost kitchen restaurant that is 100% gluten-free! Order take out or delivery and give it a go. See this restaurant and others on my worldwide 100% gluten-free restaurant guide. It's Free!! If you aren't local to the San Francisco bay area and want to try fonio, a quick search for "Ivory Coast food/restaurants" or "African restaurants" will get you started.
Give fonio a try
Fonio is a seed that is an alternative to grains
It is full of vitamins, minerals, and protein.
It cooks quickly
It is gluten-free
It is not a grain so if you avoid grains it is worth a try
It is in competition with quinoa for nutritional value
It is a great replacement for rice, bulgar wheat, and quinoa in recipes
It is good for the body!