The Sucrose Intolerance Diet - Instructions To Get You Going
A Doctor & Dietitian Explains
If you've been struggling with digestive symptoms, you may have come across the sucrose intolerance diet during your online sleuthing.
The Sucrose Intolerance Diet may help relieve gut symptoms. New research finds that over a third of people with IBS and diarrhea may have sucrose intolerance. With over 35 million people in the U.S. alone suffering from IBS, that is a lot of sucrose intolerance!
Sucrose is the chemical name for table sugar, plain white, or brown table sugar
It is naturally found in most fruits, some vegetables, and sweeteners and frequently added to processed foods and drinks.
Once you start looking for sucrose, you" ll be surprised how much is added to foods, even when they're not a sweet or "junk food."
What Is Sucrose Intolerance?
Sucrose intolerance is a condition you can be born with or develop
The acquired form happens because of damage to the gut and can be seen with IBS, celiac disease, SIBO, and other digestive disorders.
You do not have enough of the sucrase enzyme to digest sucrose in both congenital and acquired forms. Undigested sucrose causes symptoms.
You can read more about sucrose intolerance here.
Symptoms Of Sucrose Intolerance
The most common symptoms of sucrose intolerance are:
Diarrhea soon after meals.
Stinky gas
Abdominal pain and bloating
There is overlap between sucrose intolerance symptoms and other GI issues, including fructose malabsorption, lactose intolerance, and other digestive conditions. Working with a knowledgeable healthcare practitioner can help you decide if the sucrose intolerance diet might offer relief. Eliminating other possible causes of symptoms before trying the diet is recommended.
Five Steps To Trying the Sucrose Intolerance Diet
Begin by learning what foods contain sucrose.
Working with a knowledgeable registered dietitian can make the process easier. A list is also provided below to get you started.
Step 1: Identity which of your usual foods contain sucrose
Sucrose is table sugar (so long, sweet tea) and naturally found in many fruits and vegetables. It is also frequently added to processed foods. Check your yogurts, spaghetti sauce, and other packaged foods for added sugars.
Some fruits are low in sucrose. Our sample menu below contains a few examples of fruits and vegetables that are the right choice to avoid sucrose.
Note: even low-sucrose fruits need to be monitored. Having several portions of a low-sucrose fruit might cause your symptoms to flare.
A few examples of low-sucrose fruits:
1 cup of fresh strawberries has 0.7 grams of sucrose
1 cup of fresh cherries has 0.2 grams of sucrose
1 kiwi has 0.1 grams of sucrose
A few examples of high-sucrose fruits:
1 medium apple has 3.7 grams of sucrose
1 cup of cubed fresh pineapple 9.9 grams of sucrose
1 cup of cubed cantaloupe has 7.7 grams of sucrose
You may have a threshold of how much sucrose you can tolerate. So while strawberries are a low-sucrose fruit per serving, having several servings might be too much sucrose for your digestion to handle.
For a complete guide of the sucrose content of foods, click here
Step 2: Swap out high-sucrose foods
Some fruits and vegetables are ok to eat; some will need to be avoided. For this example, you'll be enjoying pears (a low sucrose fruit) instead of apples (a high-sucrose fruit). Or try cherries instead of raisins.
Follow the sucrose elimination diet for 4-5 weeks, or until your symptoms have decreased or disappeared.
Note: most meats, eggs, fish, and seafood have little or no sucrose.
Step 3: Track your meals and symptoms
When following an elimination diet, it is vital to track meals, drinks, and symptoms. Doing so empowers you and your healthcare professionals to identify patterns more easily.
Reviewing the data: How are things going? How are you feeling? Are your symptoms clearing up as you follow the Sucrose Intolerance Diet?
Have you had any sucrose during the trial? If so, what symptoms did you experience, if any?
Step 4: Dig deeper if symptoms do not improve
Sugar is added to many foods. If your symptoms are not improving, do a careful examination of the food and drink you are eating. Sucrose may be hiding in medications, condiments,  chewing gum, cough drops, and other surprising places.
Step 5: Begin reintroducing sucrose slowly.
Many people with sucrose intolerance can enjoy some sucrose without feeling symptomatic. They may have enough sucrase enzymes to digest small amounts. Everyone is different. You have to find your "sweet spot," the amount you can eat without symptoms. See below for more information about reintroducing sucrose.
Sample Low Sucrose Menu
Breakfast
Scrambled eggs
Blueberries
Coffee with milk
Lunch
Grilled chicken on a salad with avocado, salsa, and sour cream
Seltzer water
Snack
Celery with unsweetened peanut butter
Strawberries
Unsweetened iced-tea
Dinner
Baked fish with lemon and butter
Sauteed spinach
Mashed cauliflower
Additional Tips For The Sucrose Intolerance Diet
Other tips to help you
Many people are busy and tend to multitask while eating. Eating on the go means that we're missing an opportunity to improve digestion.
Slow down and thoroughly chew your food. Digestion starts in the mouth. Chewing and enzymes in your mouth begin the digestive process. Don't skip this step!
Chewing each bite of food jump-starts digestion, making the food pieces physically smaller, and allowing the enzymes to work more efficiently.
Some people with sucrose intolerance do also not tolerate starches.
If you tolerate starchy foods, focus on whole grains. The fiber slows down transit time and gives your body time to digest the starch. In general, processed starches such a cookies, muffins and biscuits are not tolerated as well.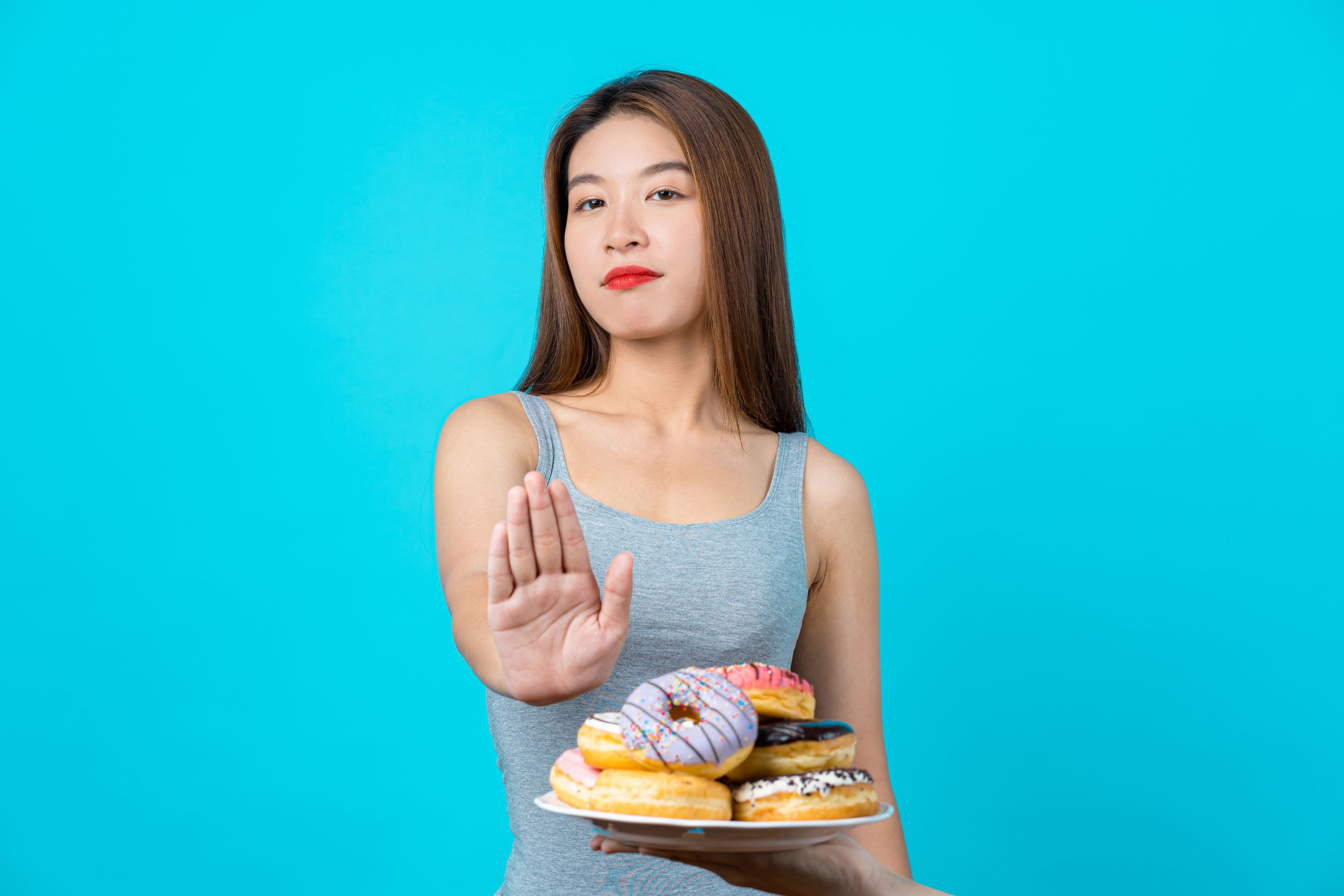 How Long Should Someone Follow The Low Sucrose Diet?
It depends on the reason for the sucrose intolerance
For the genetic form of sucrose intolerance, the diet is lifelong. The degree to which sucrose is tolerated differs by individual.
If sucrose intolerance is due to underlying digestive problems, the underlying issue must be addressed first. If not, the sucrose intolerance may be prolonged.
For the diet's initial trial, 4 to 5 weeks of a strict low sucrose diet is typical before reintroduction begins.
Some people can tolerate sucrose in smaller portions
Start with foods that you believe are not problematic.
Begin with small portions (1 tablespoon)  of the sucrose-containing food and build from there.
Reintroduce one food at a time, slowly increasing the portion size. Make a note of any symptoms., Be sure to write things down so that you can refer back to the information. We think we will remember a lot more than we do!
Benefits Of The Sucrose Intolerance Diet
You might finally be symptom-free and feel better
Eliminating or decreasing gas, bloating or diarrhea-that is worth it!
Sucrose intolerance may be responsible for over ⅓ of cases of IBS with diarrhea.
The diet may significantly help symptoms if not eliminate them..
Everyone has a personal set-point for the amount of sucrose they can eat before symptoms occur.
Addressing underlying digestive issues is vital.
The diet is life-long if someone has the genetic form.
Risks Of The Sucrose Intolerance Diet
The risks are minimal
Risks are primarily related to following a restricted diet. That isn't easy and can create mental stress. Cutting out foods you like is hard. The good news is, you may feel better, and most people can tolerate some amount of sucrose.
Who Should Not Try The Sucrose Intolerance Diet?
If you don't have symptoms
If you're not experiencing any sucrose intolerance symptoms, there is no reason to avoid foods that naturally contain sucrose, especially fruit.
Fruits and vegetables are full of health-promoting vitamins, minerals, phytochemicals, and fibers. Limiting processed foods and drinks with added sugars is healthy. However, anyone with a history of an eating disorder should consult their provider before starting a restrictive diet of any kind.
Remember
Sucrose intolerance may be responsible for over ⅓ of cases of IBS with diarrhea.
The diet may significantly help symptoms if not eliminate them..
Everyone has a personal set-point for the amount of sucrose they can eat before symptoms occur.
Addressing underlying digestive issues is vital.
The diet is life-long if someone has the genetic form.
Recent Research On The Sucrose Intolerance Diet