What Is Gluten-Free? What We Know And What's New For 2023?
What does gluten-free mean? It is still everywhere; labels, menus, and even in the movies! Let's explain what gluten is, and what gluten-free means in 2023. Let's catch up on new information and clear up the confusion around all those gluten-free labeling terms.
Gluten is a protein found in wheat, barley, rye, and any products made with those ingredients. It is not digested well in anyone but does not necessarily cause problems in everyone. In people with celiac disease or gluten intolerance/gluten sensitivity, eating gluten causes health problems.
What Does "I'm Gluten-Free" Mean?
The answer to this question depends on who you ask.
Celiac Disease
To someone with celiac disease, "gluten-free" means a life-long strict gluten-free diet. No veering from the diet, no crumbs of gluten, no shared cooking surfaces or meal preparation areas. It is the treatment for celiac disease. For them, eating even minute amounts of gluten is dangerous. For someone with celiac disease, following the gluten-free diet is not a choice; it is their "medicine."
Gluten intolerance/Gluten Sensitivity
For someone with gluten intolerance/gluten sensitivity, the diet may be followed strictly as it is for a celiac patient but is often a bit looser. They may or may not worry about cooking surfaces, shared cooking oil, or crumbs. Those small amounts of gluten may or may not affect them. The diet is typically followed because it helps them feel better. It can be followed long term if this is the reason. If the gluten-free diet doesn't improve the way someone feels, they don't typically stick to it long term.
The Fad Dieter
If following a gluten-free diet happens because a friend recommended it or it has a presumed health benefit, it may only be followed occasionally by that type of gluten-free dieter- when it is convenient. These gluten-free dieters don't tend to stay on the diet long-term
What We Know About "Gluten-Free" For 2021
People with gluten intolerance are not usually reacting to wheat gluten, but rather other parts of the wheat that are sugars

(carbohydrates) called FODMAPS  Related Article Here: FODMAPS And The Gluten-Free Diet.
Many "diets" are also gluten-free; *Keto, Paleo, Autoimmune Protocol Diet (AIP), Whole 30, Grain-free/Lectin-free. Many help with digestive problems. Related Article Here: Which Diet Is Best To Heal Your Gut?
A gluten-free diet is not necessary for all people.
Oreos are making a gluten-free version of their cookies- I know folks are happy about that one!
Gluten-free bread tastes SO much better than it used to.
Online shopping for gluten-free diets has skyrocketed and makes life easier for gluten-free dieters. Here are some resources you may not have heard of for gluten-free products. Related Article Here: Unique Online Shopping Resources For Special Diets
Choosing whole foods (minus gluten-grains) is always the best way to eat gluten-free.
Gluten-free labels can be tricky, but progress is being made. More about this below
*not all versions of the keto diet are gluten-free. If purchasing products labeled "keto," please read labels.
What is the meaning of "gluten-free" on a label?
The gluten-free labeling rule requires manufacturers who label their product "gluten-free" to ensure the product contains less than 20 ppm of gluten. This is the amount of gluten that is safe for people with celiac disease. Celiac disease is an autoimmune condition activated by eating even small amounts of gluten.
But, people avoiding gluten for medical reasons still question whether products are truly gluten-free as labeled. They are confused by a variety of ambiguous labeling practices. Terms such as "no gluten ingredients "and "made without gluten" are now frequently seen on products.
Are Foods Labeled Gluten-Free Actually Gluten-Free?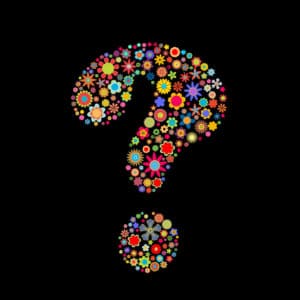 If a product has a gluten-free label, is it truly gluten-free? Few studies address this question. A study published in the journal Food Chemistry looked to answer this question.
The FDA evaluated 275 different foods labeled gluten-free. Their results were encouraging. Only three out of 275 products contained more than 20 ppm of gluten (1.1%). Based on these numbers, it appears that manufacturers are doing an excellent job of ensuring their gluten-free foods are actually gluten-free. Three products measured contained more than 20 ppm gluten. I hope that the FDA follows up with those companies to correct the issue.
Take-home point: Manufacturers are doing an outstanding job of ensuring products labeled "gluten-free " are actually gluten-free.
If A Food Is Not Labeled Gluten-Free, Can You Rely On The Ingredients?
If a packaged food is not labeled gluten-free, yet the ingredients appear to be gluten-free, what are the chances it may contain gluten?
Gluten can be accidentally introduced into a product through cross-contamination. This can occur during production, preparation, transportation, or storage of ingredients and food products. The gluten from cross-contamination may be enough to cause illness in someone with celiac disease, wheat allergy, or gluten sensitivity. But how often does this really happen? Can you rely on simply reading the ingredient list?
The FDA study analyzed whether consumers could rely on reading the ingredient list if the food was not labeled "gluten-free."They evaluated 186 foods that appeared to have no gluten ingredients but were not labeled gluten-free.  Unfortunately, they included products containing oats. It has long been known that oats, while inherently gluten-free, are frequently cross-contaminated with gluten. This is so well known, in fact, that many companies specialize in producing certified gluten-free oats that are specially grown, harvested, and packaged to prevent contact with gluten.
In the results, the FDA study states that 19.6% of unlabeled foods with no gluten in the ingredients contained unacceptable gluten levels. But when we take oats out of the equation, only 4% of these products contained gluten.
Take-home point: If the ingredients appeared gluten-free and did not contain oats, 4% of products contained gluten.
That's a small number-so the risk is  low but not zero.  I recommend inquiring about manufacturing by calling the company on products you consume regularly.
Labels With Warning Statements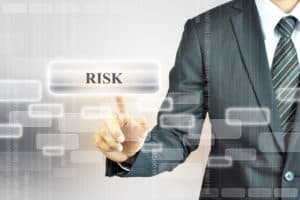 "No Gluten Ingredients" Or "Made Without Gluten Ingredients" Labels
These phrases are unfortunate loopholes in the labeling rule and are seen on many packages. These terms do not need to adhere to the labeling regulations, so their meaning is vague. The FDA did not evaluate products with these claims. Contacting the manufacturer for products with these claims is recommended.
It is fair to assume there is a reason these products are not labeled gluten-free. It's a valuable selling point if a product is labeled gluten-free, so it should raise suspicion if the company is deliberately using a similar-sounding term that evades regulation.
Perhaps the ingredients are not sourced from gluten-free manufacturers, or there is some other unknown reason for concern. If the manufacturer cannot clarify your satisfaction, I would recommend avoiding these products.
Take-home point: Avoid products labeled " no-gluten ingredients" or "made without gluten ingredients" if the manufacturer cannot explain why they are not using a regular gluten-free label.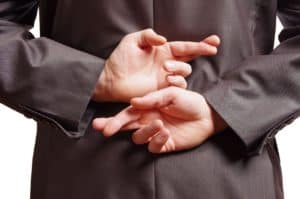 "Made On Shared Equipment" Or "Made In A Shared Facility"
Advisory warnings such as "made on shared equipment" or "made in a shared facility" are common. What do these really mean, and how seriously should you consider them?
The FDA study found that if a food contained an advisory label such as "made on shared equipment," 43% of the products contained unacceptable gluten levels. Again, if we take out products containing oats, we are left with only four products to evaluate that contained an advisory label.
This is hardly a large enough sample on which to base a recommendation. On this point, further evaluation is needed. If the risk of cross-contamination is high, such as in a shared facility or production line for baked goods, it is wise to avoid these products. The risk may be lower for non-bakery products, where there is no aerosolized gluten, but it depends on many different factors at the production facility.
Gluten-free shoppers often assume that advisory warnings on labels protect the company from a legal standpoint and are not related to the consumer's actual risk. While this may be true in some cases, many companies are doing it to maintain transparency and protect the consumer from real risk.
When possible, it is best to contact the manufacturer to clarify the risk if it's not clear. There are many safe gluten-free alternatives today and countless naturally gluten-free foods available.  Hopefully, other options will be available if a warning cannot be clarified.
Take home points: Take warning labels seriously.
Consider each product individually.
Contact the manufacturer for additional information if necessary.
What If The Product Is Gluten-Free But Contains Oats?
We have learned a lot about what gluten-free means heading into 2021.
The term gluten-free has a wide degree of interpretation. To some, it is their medication; to others, a passing fad. To the FDA, it is the law. The differences are vast. Please understand the seriousness of the diet for people with celiac disease or gluten intolerance/gluten sensitivity.
For people with celiac disease, it is not a choice; it is their treatment.
For the gluten-sensitive, it can be equally as problematic and affect their day-to-day life.
Regarding labeling, there is progress to be made, but we should appreciate the work done to make gluten-free, packaged foods safe.
It is important to remember that the healthiest foods are naturally gluten-free and have no packaging. Packaged foods should be a supplement to a diet that is based on whole, fresh foods. 
Fruits, vegetables, and many other unprocessed foods are naturally gluten-free and carry benefits for you beyond the absence of gluten.
Some Of The Recent Research On Gluten