What is ARFID?
ARFID stands for Avoidant/Restrictive Food Intake Disorder. Most people have never heard of ARFID, but it is one of the most common eating disorders seen in children. And, contrary to old beliefs, it also happens in adults. In fact, the number of adults with ARFID is on the rise.
ARFID is not just about liking particular foods and avoiding others
Known as "extreme picky eating,"  It is an eating disorder that can be as harmful to overall health as its more widely recognized colleagues, anorexia and bulimia.
It occurs in both children and adults
Traditionally thought to only occur in children, it is now on the rise in adults. This is thought to be due to the number of people following restricted diets such as ketogenic, paleo, gluten-free, etc. Following a restricted diet does not cause ARFID but may put someone at an increased risk of developing it.
ARFID can result in nutritional deficiencies, decreased physical abilities, poor growth, and weight loss. If left untreated, it affects a person's personal and professional life and can cause long-term health consequences.
One of the challenges with ARFID is realizing there is a problem. ARFID frequently goes undiagnosed and normalized because "picky eating" is common for both children and adults. Since "picky eating" is so frequent in childhood – treatment for ARFID is often not sought out until irreversible damage to the immune system or overall health has already occurred.
How Common Is ARFID?
It is one of the most common eating disorders treated in children.
Current estimates are 5% of children may have ARFID. This is still under investigation. Up to 14% of children admitted to the hospital for an eating disorder, and up to 22 % of children in outpatient eating disorder programs have now been diagnosed with ARFID. It seems to affects boys more often than girls. More studies are needed on these numbers. The number of adults is currently unknown but is estimated to be approximately 9% of adults in eating disorder programs.
Symptoms of ARFID
Avoiding disliked foods is not necessarily a symptom of ARFID
We all have food preferences and may avoid some foods. ARFID has to do with specific behavior patterns that occur over an extended period of time.
Persistent refusal to eat specific foods or refusal to eat any food. This may be due to a negative response from certain foods, colors, texture, or smell.
Not eating any vegetables (and especially green vegetables) or fruit is one of the most common symptoms of ARFID. This can eventually wreak havoc on health.
Aversion to drinking water or any liquid with meals or during the day is also common. This can be equally bad for health, as our bodies need water regularly.
Eating only carbohydrate-containing meals (such as solely bread or pasta) over a prolonged period. This can result in a protein deficiency affecting brain development and growth.
Refusal to eat out of fear of becoming sick or the fear of choking on food.
This disorder is not characterized by an obsession with body shape or weight. It results in disinterest and avoidance of foods.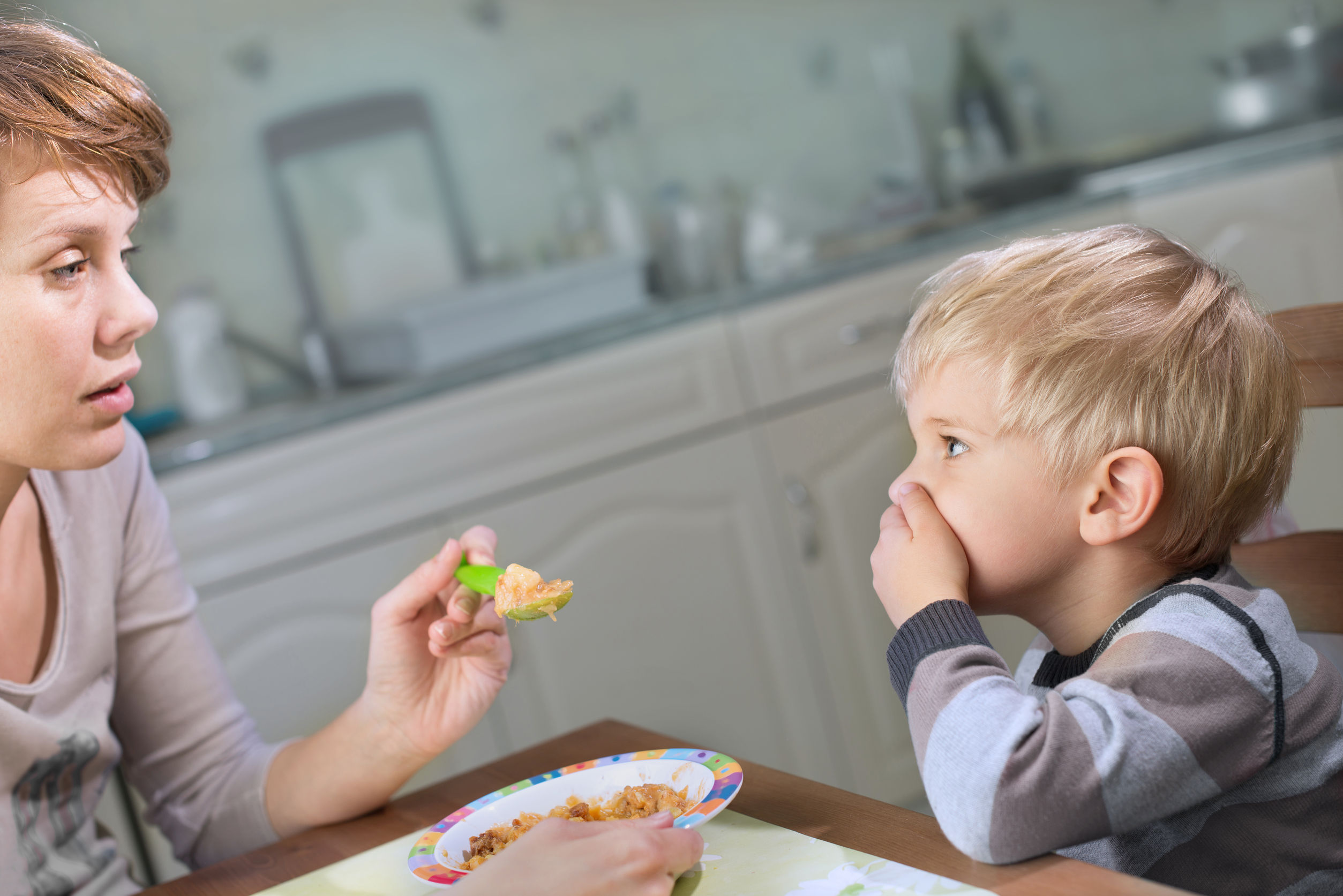 When someone with ARFID is forced to eat unwanted food, there is a high likelihood they will refuse, vomit, or be unable to eat it without experiencing a choking feeling! Does this "picky eater" sound like you or someone you know?! If so, that consider ARFID.
Risk Factors For ARFID
It is common to see ARFID more frequently in people who have had some challenges related to food in the past.
Examples of prior negative experiences may include a prior choking episode, difficulty digesting foods (restricted diets), dislike of certain textures, prior surgery such as oral surgery, followed by painful eating.
"Picky eating" in childhood is one of the primary risk factors for ARFID, as the habits we develop in childhood often stick with us unless something or someone intervenes to make us change those bad habits. However, "picky eating" in childhood does not mean the child will develop ARFID – and forcing a child to eat disliked foods not only can be traumatic for the child but make the child even more resistant.
Post-Traumatic Stress Disorder (PTSD) is often linked to ARFID development, so childhood trauma can increase the likelihood of developing ARFID.
Severely "picky-eaters" of elementary or high school age are more likely to develop ARFID than their counterparts who are not such "picky-eaters." Children and adults living with Obsessive-Compulsive Disorder (OCD) are more likely to develop ARFID. Having ADHD or autism – and/or having another eating disorder – are other major risk factors.
Aversions to a specific food (or group of foods) most often occur due to a bad experience with that food. Most people try to avoid repeating an unpleasant experience. The problem in ARFID is that the unpleasant experience may be something imagined (rather than ever occurring) but still result in avoidance.
ARFID And Weight
Wanting to lose weight is not the reason for food avoidance
Patients with ARFID are not concerned about weight loss. This is not the reason they are avoiding food. Limiting foods because of concerns about losing weight typically eliminates the diagnosis of ARFID.
Why ARFID Is Becoming Common in Adults
More adults are following restricted diets.
ARFID is being seen more frequently in adults. This is thought to be related to the increase in the number of adults following restricted diets, many of which are being used to treat underlying symptoms. Adults may have a small number of foods they will eat, often less than 20. They may also refuse new foods and/or have aversions to particular foods due to texture or sensory issues.
Picky eating in adults initially started for weight loss may put someone at an increased risk of developing ARFID. ARFID in adults is also correlated with higher rates of depression and anxiety, including OCD, obsessive-compulsive disorder
Treatment for ARFID
Treatment for ARFID depends upon age and has several components
Family-based treatment, primarily for children and teens because behavioral parent-training intervention is also needed.
Food exposure therapy to lessen anxiety around certain foods.
Mental visualization, writing, and talking about feared foods.
Cognitive-Behavioral Treatment (CBT) – a type of counseling approach. This gives patients the tools needed to cope and manage their thoughts.
Medication (if needed)– focused on reducing anxiety about food intake.
Hospitalization and tube feeding – only in severe cases where ARFID has led to severe malnutrition.
Cognitive Behavioral Therapy (CBT) has become the most widely used ARFID treatment in teenagers and adults.
Desensitization to the thing that causes a heightened fear response is a crucial component. In the case of irrational fear of eating a specific food item (based on color, texture, or whatever), desensitizing by exposure to small amounts – which are increased over time.  This can enable someone to overcome his/her unique symptoms. Meanwhile, relaxation techniques are also employed in CBT (which can be practicing deep breathing before consuming food that produces anxiety).
An individual treatment plan is made for each person experiencing ARFID symptoms. Therefore, a "picky-eating" child may benefit from ARFID treatment even if not yet determined to have full-blown ARFID. Preventing worsening symptoms in a younger child may enable that child to avoid developing more severe ARFID symptoms later. The more "habits" become entrenched, the harder they are to change!
Due to the reality that ARFID has an impact on nutrition and overall health – dietary management and meal planning by a trained dietitian are recommended. It is best to work with a dietitian familiar with ARIFD. During treatment, nutrition needs to be maintained to prevent related health disorders from developing. Vitamin and mineral supplements are not enough to fully compensate for the problem. On the other hand, specific vitamins and mineral pills may be prescribed by a doctor during treatment to prevent a disorder linked to a nutritional deficiency. If vitamin levels are low, they need to be treated immediately as something such as iron deficiency can decrease appetite and make food reintroduction more difficult.
Diagnosis
The following are the potential indications of ARFID  per the National Eating Disorders Association
An eating or feeding disturbance (such as an apparent lack of interest in eating or food; avoidance based on the sensory characteristics of food; concern about aversive consequences of eating).  Persistent failure to meet appropriate nutritional and/or energy needs associated with one (or more) of the following:
Significant weight loss, slow growth, Significant nutritional deficiency.
Dependence on enteral feeding or oral nutritional supplements.
Marked interference with psychosocial functioning.
The disturbance is not better explained by a lack of available food or by an associated cultural practice. If you can't afford food or your culture or religion forbids it, this is not ARFID.
The eating disturbance does not occur only during the course of anorexia nervosa or bulimia nervosa. And, there is no evidence of a disorder in the way in which one's body weight or shape is experienced.
The eating disturbance is not attributable to a concurrent medical condition or is not better explained by another mental disorder. ARFID can be diagnosed when the eating disturbance occurs in the context of another disease or disorder if the eating restrictions exceed that routinely associated with the condition.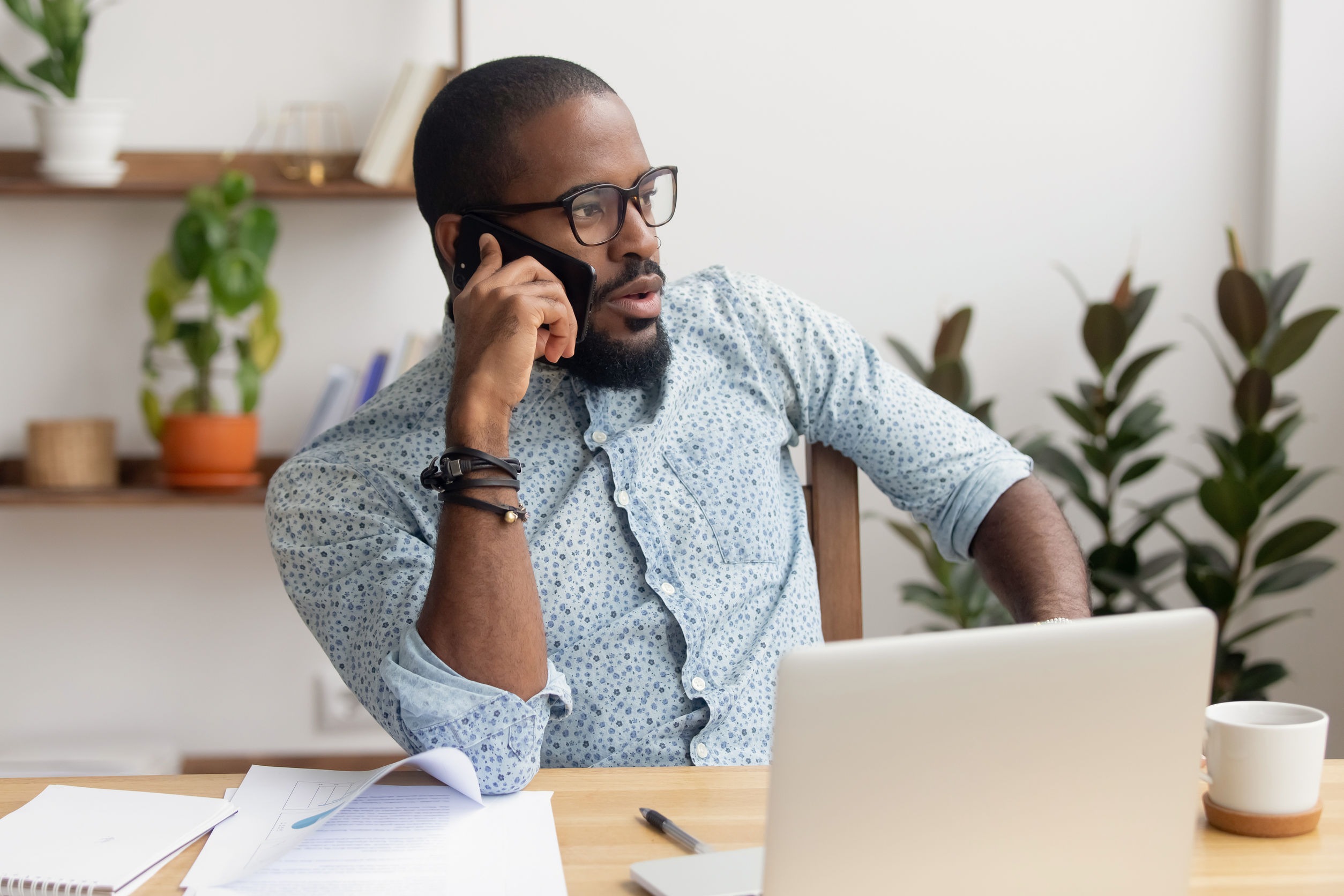 What to Do if You Think that You Or A Loved One Has ARFID
If you suspect that you, your child, or someone else you love has ARFID, talk to your doctor or a mental health professional as soon as possible. The faster treatment is started, the more likely it will be effective and prevent other health disorders, mental or physical.
Think about how difficult it is to change a bad habit that you have had over numerous years. You really are doing yourself (or your loved one) with symptoms of ARFID a big favor by dealing with this now rather than later! You can also contact an eating disorders center near you for more information and local contacts.
Additional resources are listed here:
National Eating Disorders Organization
Eating Disorder Dietitians  -enter your zip code and then select specialty "eating disorder."
Academy of Nutrition And Dietetics (eating disorders information)
ARFID Take Home Points:
Take ARFID seriously and seek help.
ARFID is more common in children and young adolescents but also happens in adults
ARFID is often associated with anxiety and obsessive-compulsive disorder
ARFID is more than just "picky eating;" children do not grow out of it. Left untreated, they may become malnourished
The true prevalence of ARFID is still being studied, but it may affect as many as 5 percent of children.
It appears to be more common in boys than girls; this is under investigation.
The majority of pediatricians are unfamiliar with the diagnosis of ARFID
Untreated ARFID can lead to vitamin and mineral deficiencies that can be harmful to overall health.
Untreated ARFID can result in chronic physical and mental health problems affecting long-term well-being.
A person can have ARFID without having any other type of eating disorder (such as anorexia or binge-eating).
Untreated ARFID can lead to disability and/or death.
THIS ARTICLE IS COPYRIGHTED BY AMY BURKHART, MD, RD.
Dr. Amy Burkhart is a doctor (M.D.), Registered Dietitian, R.D., and fellowship-trained in integrative medicine. She specializes in treating chronic digestive disorders from an integrative/functional medicine perspective. She is a specialist in celiac disease and gluten/wheat-related disorders.