Traveling Gluten-Free In Ecuador
Gluten-free travel tips for Ecuador are scarce online. To make traveling to Ecuador easier for the next gluten-free traveler, I decided to diverge from my usual medical articles and share information on traveling gluten-free in Ecuador. It is a fantastic country, rich in culture and beauty. If you follow a gluten-free diet and do not need to be concerned with cross-contamination, traveling in Ecuador should be relatively easy. Naturally, gluten-free foods are plentiful in the Ecuadorian diet. The difficulty was the lack of understanding of the concept of cross-contamination. That doesn't mean you shouldn't travel here.  You just need to do a little pre-planning. Travel here is easily done on a very low budget.  I hope this information encourages anyone on a gluten-free diet to visit the little country on the equator. It is worth the effort!
Specific restaurant suggestions are listed below the general tips. Check out the zipline video below if you are up for an adventure!
General Tips for Gluten-Free Travel in Ecuador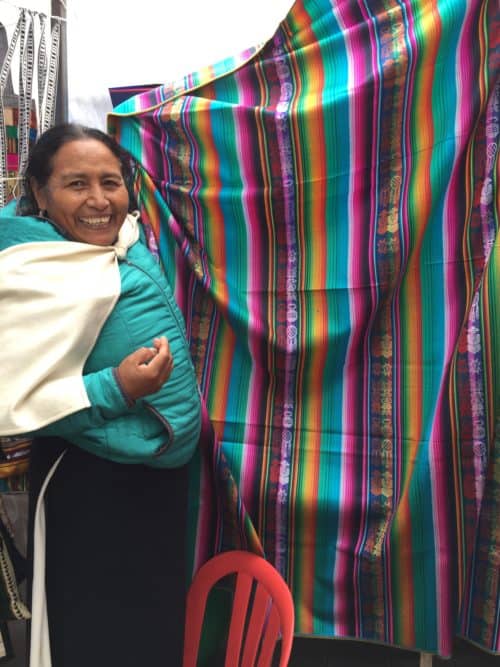 1. Awareness of celiac disease/gluten-free diet is minimal unless you are speaking to someone who has lived or traveled elsewhere. "Vegan" or "vegetarian" are frequently confused with "gluten-free". This doesn't mean you shouldn't travel here, just be prepared.
2. Pre-made gluten-free products are not easily found in Ecuador. It was nearly impossible to locate GF bread, even in markets. Pasta was available and a few quinoa-based cereals but other gluten-free foods are not easy to locate even in the large cities. Consider packing staples for travel such as crackers, pasta (if you are picky), GF oatmeal, and bread. You may also want to bring soy sauce, tortillas (yes I said tortillas), pancake mix, crackers, flour. Most familiar gluten-free brands/products are not found in even the large markets.
3. Check out Los Baños, it is a fun adventure town, with Ziplines, waterfall tours, and several gluten-free dining options. Don't miss the waterfall "Pailon Del Diablo".
4. The GF bakery "Free Life" listed in some online posts no longer exists
5. Rotisserie Chicken is often marinated with beer. Please ask.
6. Corn tortillas are readily available but often cross-contaminated with flour due to shared equipment. They are typically made in the back of the large supermarkets in an in-house "tortilleria". Prepackaged corn tortillas are difficult to find and very expensive.
7. Pan de Yuca is readily available in stores and from street vendors. It is typically gluten-free but cross-contamination can be an issue. It is available in the larger supermarkets fresh and frozen.
8. I love taking the bus and traveling with the locals but you can also take flights, a private driver or UBER to travel the country. All are VERY reasonably priced.
9. I located two 100% gluten-free restaurants, both in the town of Mindo. They are listed below.
10. With the recent exodus of refugees from Venezuela, more Arepa restaurants are popping up. Arepas are typically gluten-free. Of course, always ask!
11. Make sure to ask about soy sauce " Salsa de soya" or "Salsa de China de soya". It is often used in marinades as is beer!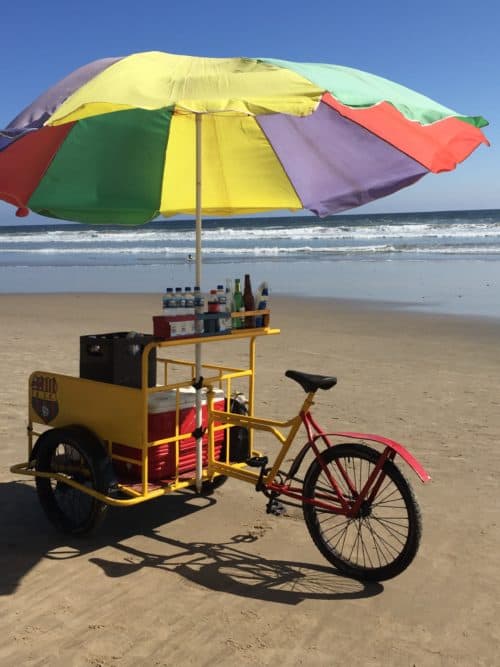 12. Maggi is a brand of chicken broth used in many restaurants to prepare meat and fish dishes. It contains gluten.
13. Most restaurants do not have dedicated fryers so do not trust the papas fritas (french fries) that are everywhere. You must ask.
14. I recommend you say at Airbnb's or apartments so that you always have a kitchen available to you. There are many homes or apartments for rent throughout the country and lodging is very inexpensive.
15. Most small towns do not have supermarkets. They have small stores with basic supplies. You will always be able to find eggs, rice, beans, meat, produce.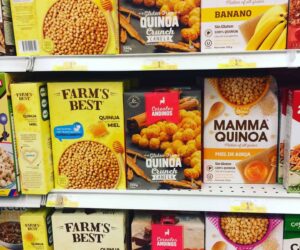 16. In general, caution when asking street vendors or vendors on the buses about gluten in their foods. Ask if their products contain flour "harina" or wheat "trigo". They may tell you what they think they want you to hear so be persistent with questions. I recommend you carry a restaurant card that explains the importance so that they truly understand. They probably won't know what gluten is.
17. Mercadona and Super Maxi are the two large supermarket chains in Ecuador. They have some gluten-free items but not many. See the section on Quito for links.
18. Mitad del Mundo- Don't miss the opportunity to stand on the equator. Stand in both the Northern and Southern hemispheres at the same time!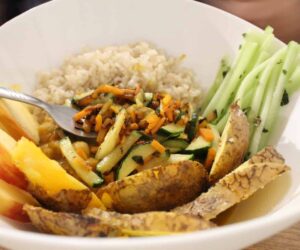 Loved this funky little restaurant whose owner had spent many years in the U.S. The food was amazing and they understood cross-contamination. We ate here several times. It is also connected to a hostel. It can get busy so plan ahead.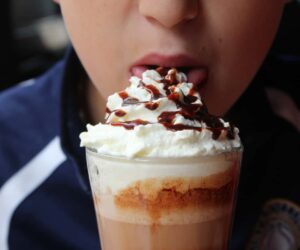 If you are in the mood for a cafe that feels like it could be in the U.S. or Canada- try Honey Coffee and Tea. They didn't have gluten-free food but the coffee drinks were amazing and the atmosphere fantastic!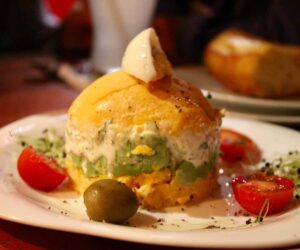 Spanish tapas are easily made gluten-free. This quaint restaurant with delicious food had many gluten-free options. They understood cross-contamination. There are only 5 or 6 tables so make plans! They have live music on select nights.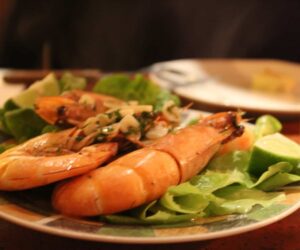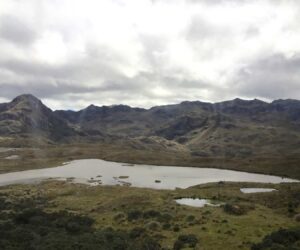 There are no concessions in the park. It is a beautiful and ethereal place but as far as food is concerned, bring it with you.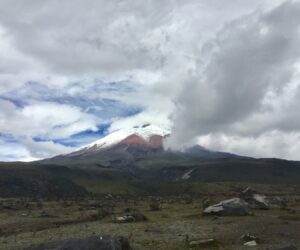 Don't miss Cotopaxi-it is worth the effort. We took an Uber from Quito and it was fantastic and cheaper than a tour. We rented a pick-up truck at the entrance with a local guide for a unique experience. There are several, waiting, and available.
Pack a lunch and hike up to the refugio if you have the stamina. There is a small store at the entrance with a few options of gluten-free snacks/food, otherwise, there is no food near the park. Once in the park, there are no concessions.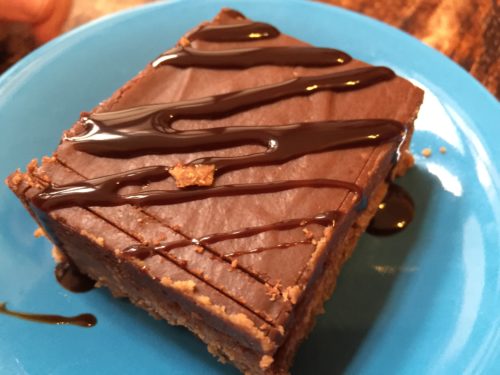 This is a very popular spot for tourists-us included! The owner is from Cuenca but he lived in California. It is a cafe and restaurant. Their coffee is delicious! They understood cross-contamination and had gluten-free menu items and baked goods. We ate there daily while in Cuenca.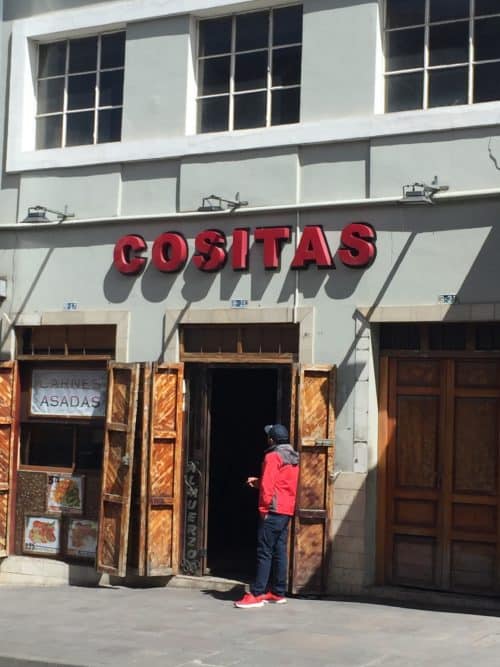 This was a late-night find that saved us! There is a grill in the front window where the meats are prepared. There is gluten in the kitchen but they do have rice and beans that can be put on the side and were reportedly safe. We ate here several times without incident. It is a sports bar as well so if you are looking for the tranquility you may have to look elsewhere if a game is on.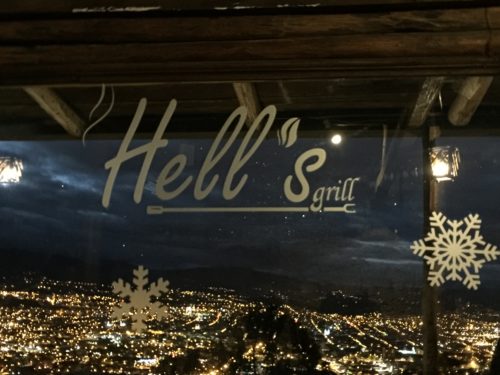 An amazing view awaits if you are able to walk the steep dirt path up to the restaurant. They were able to accommodate a gluten-free diet by keeping it very simple!
Panaderia Masa Madre

Bakery with gluten-free bread available. This bread is not safe for anyone who needs to avoid cross-contamination i.e. celiacs or severe gluten sensitivity or wheat allergy. I can not locate a website for them but the bakery is located near Papa Town.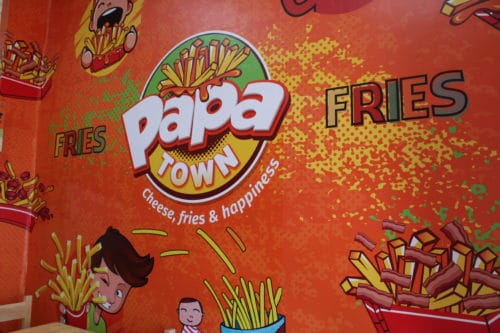 A restaurant based entirely on french fries! The fryer is dedicated ( please check this hasn't changed) and your choice of toppings is endless. There is bread in the restaurant so talk to them about cross-contamination if that is a concern for you.  Indulgence at its best!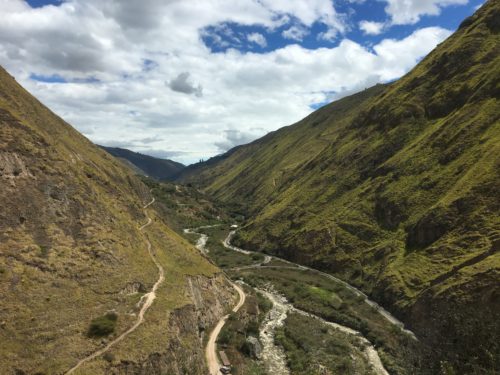 On my first trip to Ecuador, the Diablo de Nariz ( Devil's nose) train ride was an unforgettable adventure. I rode my backpack while sitting atop a rickety train car that traveled the ancient track. At that time it went from the town of Alausi' to the coast. Unfortunately ( or fortunately depending on your viewpoint) riding atop the train is no longer allowed. Today it is a bit touristy but is worth a visit none the less. The landscape is breathtaking. When you arrive at the turn around point ( it no longer goes to the ocean) you will have time to wander and eat. There is one cafe. We brought food but did buy coffee and snacks as well as some basic menu items. They seemed to understand cross-contamination. Due to the amount of tourist travel, there are quite a few people who speak English here.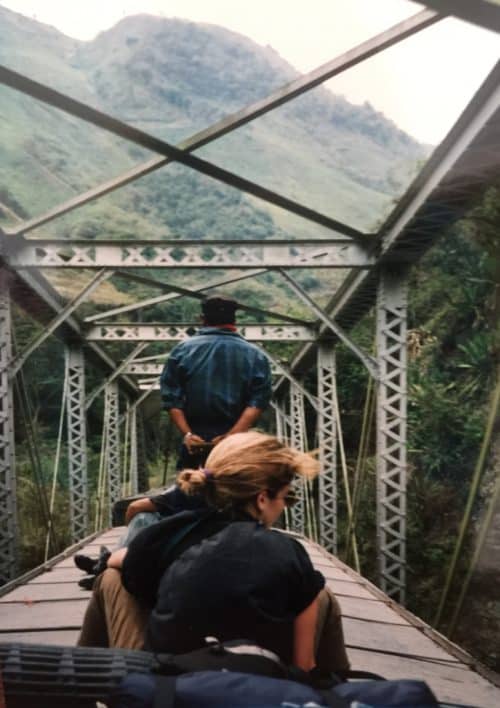 Most tourists come to Ecuador to visit the Galapagos. We were not fortunate enough to go there (it is pricey). I want to mention however that more people do speak English on the Galapagos islands due to tourism but gluten-free dining options per report are scarce. Plan ahead if traveling here. One option that has been used is hiring a private chef ( less expensive than it sounds) to cook for you. This is easy if you are on a boat or staying somewhere with a kitchen and can be very inexpensive.
Guayaquil is a large port town that is home to the second-largest airport in Ecuador. It is a frequent departure point for the Galapagos Islands. We didn't visit here but if you have any information on dining options in Guayaquil, please email me
Guayaquil Airport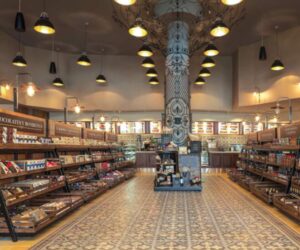 We weren't at the airport long but we did find El Español in the arrival area. They had many snacks from Spain and had gluten-free breakfast items. Cross-contamination was an issue with the prepared foods but the snacks of meats and cheeses and crackers were welcome!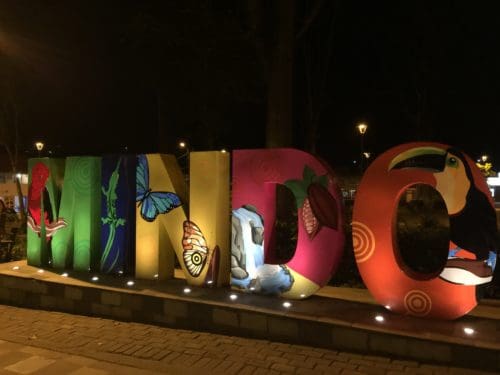 Easily my favorite town in Ecuador. It may have correlated with the fact that it offered the most gluten-free dining options! It is located in the Andes Mountains and is known for the many bird species, butterflies and orchids. We enjoyed several nights of light shows put on by fireflies! It is surrounded by cloud forest. You can take a taxi to the tarabita (cable car)which runs over the river to trails lead to several waterfalls.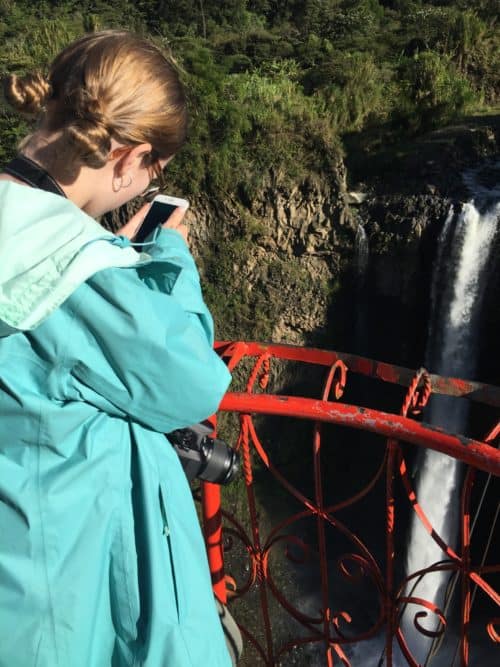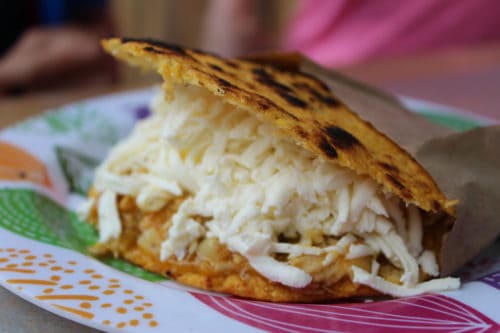 100% gluten-free. Located directly across from the bus station, this small restaurant with only a couple of tables had amazing arepas and empanadas. To see my world-wide list of 100% gluten-free restaurants click here.
We did not end up eating here due to time but I did talk to the owner. She stated the fryer was dedicated and the steaks were gluten-free. Please confirm if you do eat here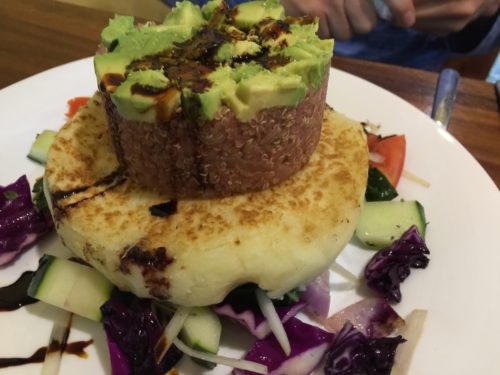 This is not a dedicated gluten-free restaurant but they understood the concept of cross-contamination and had quite a few gluten-free options. The food was great and reasonably priced.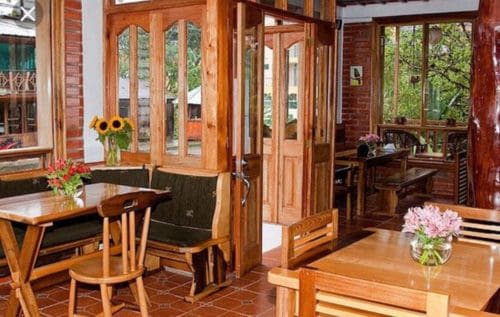 The restaurant in the inn did not have much in the way of gluten-free options.
I am listing it because you can't help but be enticed by its exterior and beautiful outdoor patio along the river. It is worth a stop for a beverage at least!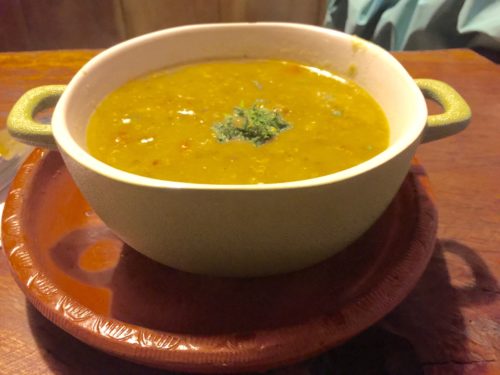 This is an entirely gluten-free, quinoa-based restaurant. It was so nice to eat without worry and have fresh vegetable quinoa soup, vegan quinoa burgers, and even quinoa ice cream! Everything was delicious. The owner was so kind he offered to make us fresh pan de yucca the next day. It wasn't even on the menu! To see my world-wide list of 100% gluten-free restaurants, click here.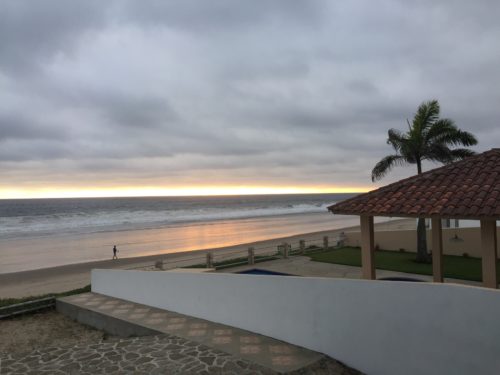 Manzanita is a cool, hip, surfer-vibe town that was lively and colorful.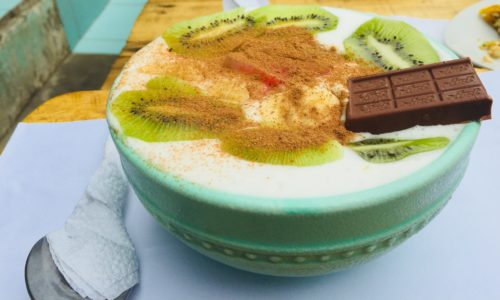 A small place with arepas made to order and amazing fruit bowls and smoothies. There is gluten in the location but the arepas are cooked separately. Please let them know if you need to worry about cross-contamination.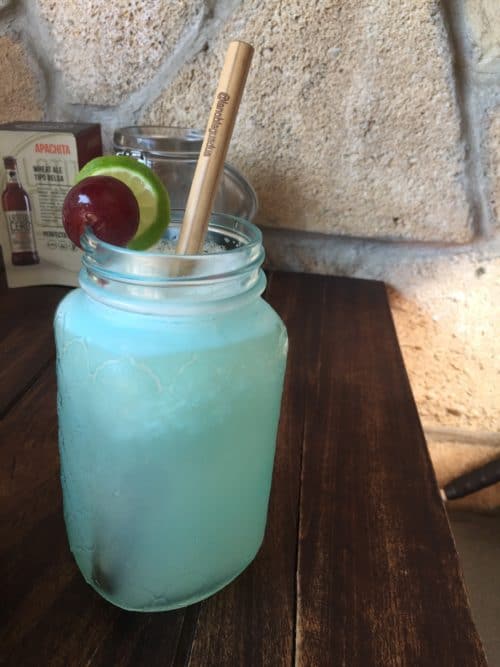 A nice open air location to hang out.
We had beverages and chips/guacamole for an afternoon break. They did have gluten-free snacks available. Please ask about cross-contamination.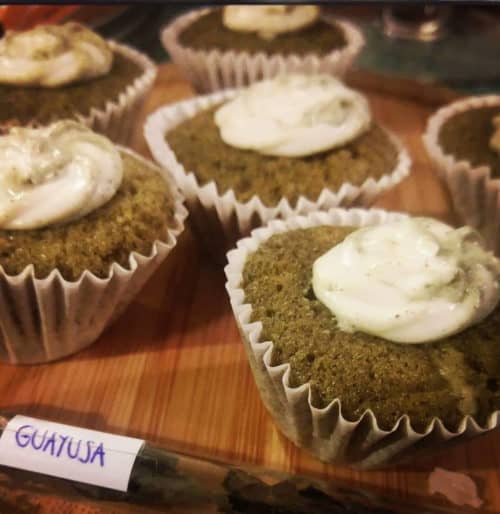 A tea house and cafe with gluten-free and vegan baked goods. Cross-contamination may be an issue. Please asks specifics for your situation as it is a small kitchen.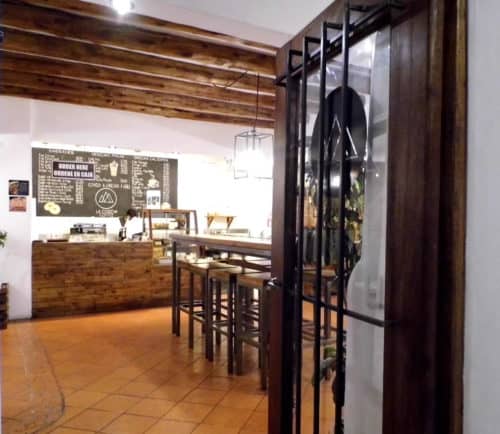 One of the few places in Ecuador to find gluten-free bread. They have sandwiches on the bread and per report understand cross-contamination but please ask. Great atmosphere. A nice place to hang out, read or surf the web.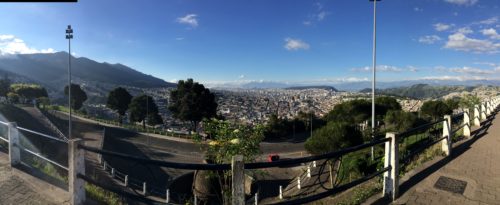 Most people will fly into Quito or Guayaquil when arriving by plane. Quito is a VERY large city. Guayaquil is big but not as large as Quito. Quito may have more restaurants that offer gluten-free options than I have listed. We stayed in an apartment and cooked while we acclimated to the time change and altitude. Feel free to email me if you have more information that may be useful to add. We did not stay long and used it as a place to organize and shop.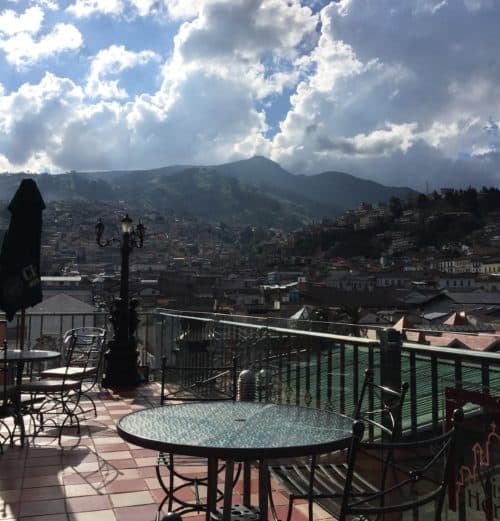 This is a centrally located restaurant with a fantastic view from the roof. The Tripadvisor reviews made it appear to be skilled at accommodating a gluten-free diet. We did not find this to be so but it was a great place for a drink and a rest. I am sure that it is worth a try as other reviewers seem to have had better luck. It must be dependent on staff.
Republica de Cacao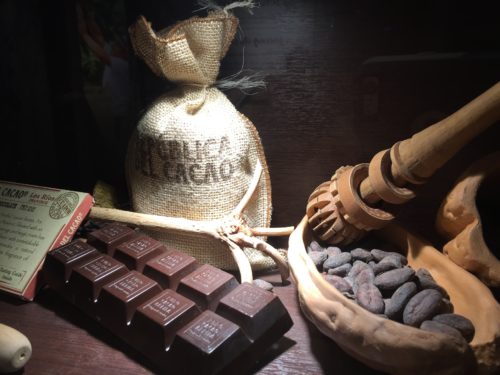 This is a chocolate company and cafe with multiple locations throughout Quito and Ecuador. It is a quiet respite from the busy city and offers gluten-free chocolate and coffee and a quiet, air-conditioned place to rest.
A supermarket chain with many locations throughout Ecuador. Reported to have gluten-free items. I found a few but not many.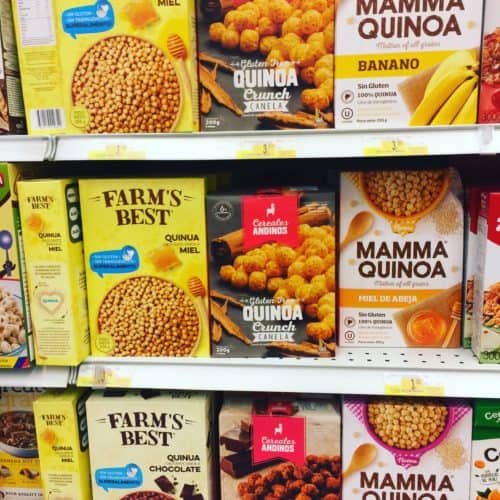 This is the largest supermarket chain in the country and one of the few places you will be able to find gluten-free products. There are several locations in Quito and throughout the country.  Do not expect to find selections equivalent to more westernized countries. The products that are available tend to be quinoa based. Easiest to take a taxi to get to any of them if they are not walking distance.
Teleferico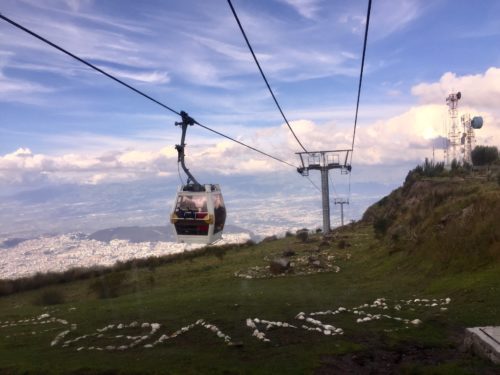 A fun ride up the mountain led to a  lookout and trailheads. There is a very small snack shop at the top with beverages and a few gluten-free snacks.
Quito Airport / Mariscal Sucre Airport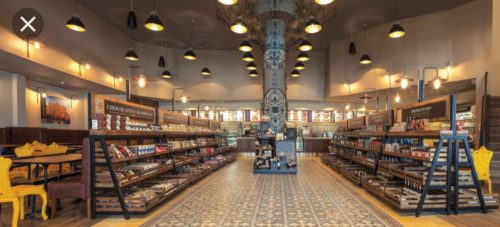 We did not visit this location but did visit the Guayaquil airport location. They had many gluten-free snacks and menu items. Cross-contamination of the prepared items was an issue but the numerous pre-packaged snacks were welcomed by this very sleepy and hungry traveler.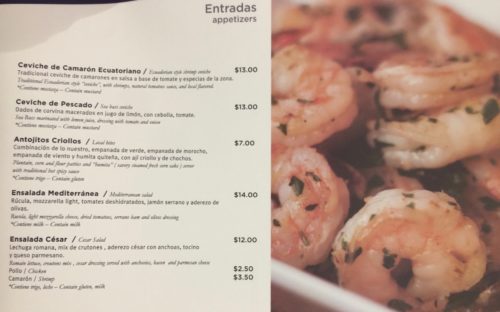 You can't miss the enormous, modern hotel located directly across from the airport. Many international flights arrive very early in the am or late in the evening. We stayed here due to a 4 am a departure. The restaurant was very versed on gluten-free and had many options.
THIS ARTICLE IS COPYRIGHTED BY AMY BURKHART, MD, RD.
Dr. Amy Burkhart is a doctor (M.D.), Registered Dietitian, R.D., and fellowship-trained in integrative medicine. She specializes in treating chronic digestive disorders from an integrative/functional medicine perspective.