Highlights from Amy Burkhart MD RD
Jan-Feb 2020
Hi Everyone!
If you haven't caught my posts this past month or so,  I am trying to make it a little easier to keep up to speed with the happenings! Here are some recent highlights from the  Facebook and Instagram pages of Amy Burkhart MD RD.

The first drug to treat peanut allergies has been approved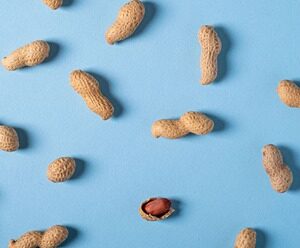 Exciting news in the world of food allergies. A new treatment for peanut allergies is now available. Peanut allergies can be life-threatening and this may bring some reprieve to those who live in a constant state of fear when eating.
From sciencenews.org  :A safety net may soon be available to kids with peanut allergies. On January 31, the Food and Drug Administration approved the first drug aimed at peanut allergies in the United States. The drug, called Palforzia, won't allow allergic children to chomp PB&J's, but it may reduce the dangers of unintentional exposure.
A regimen of Palforzia carefully metes out escalating doses of purified peanut powder before arriving at a daily maintenance dose. The method was designed to gradually teach the immune system that peanuts aren't a threat…Read on
Flour Craft Bakery 
Finally made it to Flour Craft Bakery– A 100 percent gluten-free bakery and cafe. Beautiful sunny day, live music outside and a line out the door! Love that they have sandwiches soups and salads in addition to baked goods. Clearly a popular spot! Located in the Mill Valley Lumber shopping area. See more 100 percent dining establishments on my World-wide 100 percent gluten-free dining guide. It's free!

General Mills gets sneaky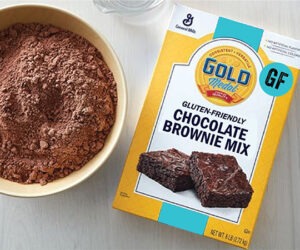 I am 100 percent in agreement that this should not be allowed on shelves. The labeling is deceptive and dangerous. Please share this information. Thank you
Gluten Free Watchdog, LLC
for making initial contact with
General Mills
. Please share this information.
General Mills is planning to label brownie mix and biscuit dough "gluten friendly" and add the "GF" symbol. This ill-considered and unsafe labeling approach would skirt and possibly violate the FDA gluten-free labeling rule.
The term "Gluten Friendly" has been used in restaurants that don't prevent cross-contact. It's not safe for people with
#celiac
disease and non-celiac gluten sensitivity.
"Gluten Friendly" has not been used on packaged products, which are made in controlled environments.
In addition, the "GF" symbol is widely understood to mean "Gluten-Free." Unlike the term "Gluten-Free," which is federally defined by the FDA, "Gluten Friendly" has no defined meaning.
General Mills would be setting a poor precedent with this labeling approach, one that would degrade the meaning and effectiveness of the gluten-free labeling rule.
We would consider a boycott of all General Mills brands if this cannot be resolved through other means.
Gluten Free Watchdog, LLC is reaching out to General Mills for a response.

An update re General Mills " gluten-friendly" labeling
What does that even mean?

An update from Gluten Free Watchdog re the General Mills proposed "gluten-friendly" labeling. This is potentially a very dangerous precedent for this company to set. It circumvents the gluten-free labeling law (uses a loophole) and puts people who must worry about strict cross-contamination with gluten at risk. I encourage you to write your comments and send them to Gluten Free Watchdog, LLC ([email protected]) who will compile them and send them to General Mills. Now is the time to act to prevent this product line from moving forward.
As messages continued to pour in and there was some confusion about this product line (including on my end), I sent an email to a contact at General Mills to get the scoop. This is a summary of the information provided:
1. These products are not currently available; they are a concept in development.
2. Product photos, packaging, and labeling are mock-ups.
3. General Mills occasionally posts products online that they are looking to develop to determine if there is enough interest from their customers to proceed with the product.
4. If they move forward, these products would only be available through their Convenience Stores & Food Service division. They would not be available for retail sale.
5. The Convenience Stores & Food Service division includes restaurants, hospitals, senior living facilities and other foodservice providers throughout the country.
6. They asked to hear my concerns and questions (which I have since provided). I was advised that these concerns are appreciated and being shared with the team.
7. It was stressed that General Mills is not sure if this product line will move forward.
Folks, this is the time to make noise but in an organized fashion that we know will be heard by General Mills and shared with the appropriate team.
I am more than happy to compile comments and send them to General Mills. My proposal is for anyone with concerns to post your comments here on Gluten-Free Watchdog. If you don't want to write something publicly, please send an email [email protected] I will cut and paste comments into one document and send them on their way.
Let's make some noise!mailto:[email protected]
Take A Free Online Course Through Yale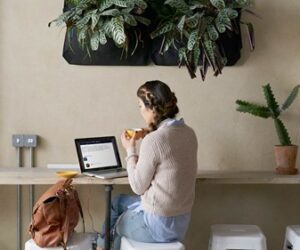 The most popular class in the history of Yale starts this week is available to all for free! Everyone wants to be happier in life. This course will teach you how and give you the tools to implement your goals. You do not have to be enrolled at Yale. It is available to all and starts instantly. Work at your own pace, 20 hours to complete.
"With one in four students at Yale taking it, if we see good habits, things like students showing more gratitude, procrastinating less, increasing social connections, we're actually seeding change in the school's culture."
From wellandgood.com : With all it has to offer, it might come as a surprise to you that one of the most popular courses at Yale University focuses on teaching students to be happier. If you're not enrolled at the Ivy League institution, you can still take the Yale happiness class for free, right on your computer.
Psychology and the Good Life is the most popular course in Yale's 318-year-old history, reports The New York Times. In fact, regular enrollment is so high, it had to be moved to Woolsey Hall, which usually hosts symphony performances. The demand for the course basically proves that college students— especially those at schools known for academic rigor—are prioritizing wellness.
The online equivalent of the course, "The Science of Well-Being," opens enrollment today. Once you've made an account online, you'll have access to all the course materials without dropping thousands of dollars you would walk the halls of the esteemed university. If you do want to make things official though, you can order a $49 certificate of completion to hang over your desk……..read on..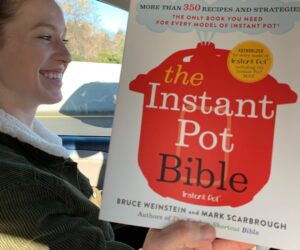 I am always looking for cookbook or recipe ideas. I am loving this new cookbook The Instant Pot Bible
It is full of great recipes with SPECIFIC instructions on settings for each one. Love that! To see more of my IG page follow me here
Have a fantastic day!!!! Amy Burkhart MD RD
THIS ARTICLE IS COPYRIGHTED BY AMY BURKHART, MD, RD.
Dr. Amy Burkhart is a doctor (M.D.), Registered Dietitian, R.D., and fellowship-trained in integrative medicine. She specializes in treating chronic digestive disorders from an integrative/functional medicine perspective.